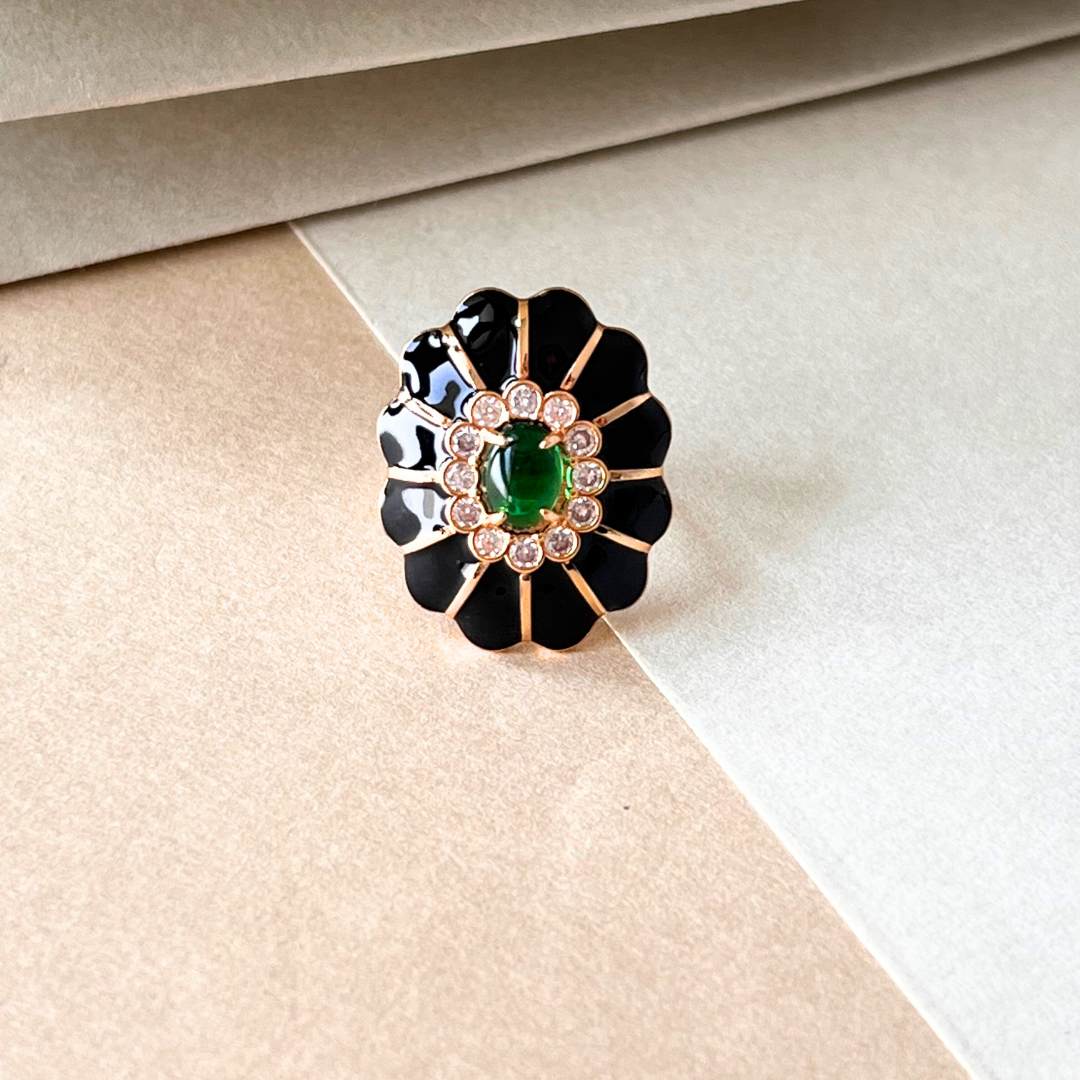 Product Description: Get ready to turn heads with these sparkling earrings in rani pink and rhodium. Perfect for any special occasion!
Base Material: Alloy/Brass - American Diamonds
Polish: Rhodium Plated
Dimensions: Length 3.0 Inches, Width: 1.25 Inches
Warranty: We do not provide warranties, below are some helpful tips to ensure your jewelry maintains its polish for a long time.
Product Specification & Care
The earrings are lightweight and easy to wear, making them a comfortable choice for all-day wear. They come with secure push-back fastenings to ensure a snug fit, so you don't have to worry about losing them.

It is advisable to store jewelry in a zip lock pouch (airtight pouch), keep away from water perfume, creams and other chemicals. Clean it with dry and soft cloth.