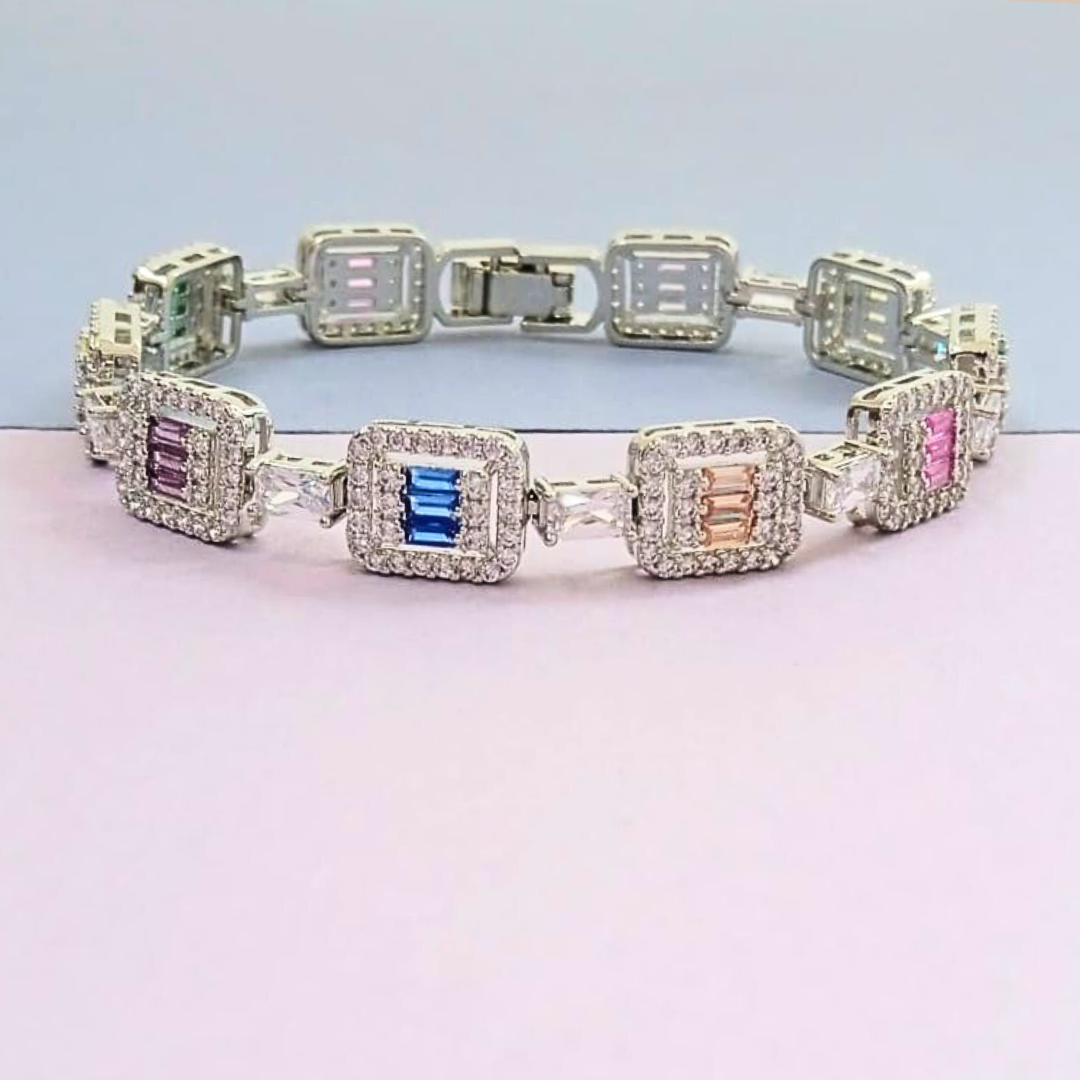 Add a touch of elegance to your wrist with our "Dual Line Bracelet" - a stunning piece of jewelry that features two lines of delicate cubic zirconia stones set in a rhodium-plated base.
This bracelet is designed to complement any outfit - from casual to formal wear. The dual lines of sparkling stones create a sophisticated and glamorous look that is perfect for any occasion.
Base Material: Alloy, Brass - Rhodium Plated
Dimensions:  2.4 to 2.6, openable
Warranty: We do not provide warranties, below are some helpful tips to ensure your jewelry maintains it's polish for a long time.
Product Specification & Care
It is advisable to store jewelry in a zip lock pouch (air tight pouch), keep away from water perfume, creams and other chemicals. Clean it with dry and soft cloth.