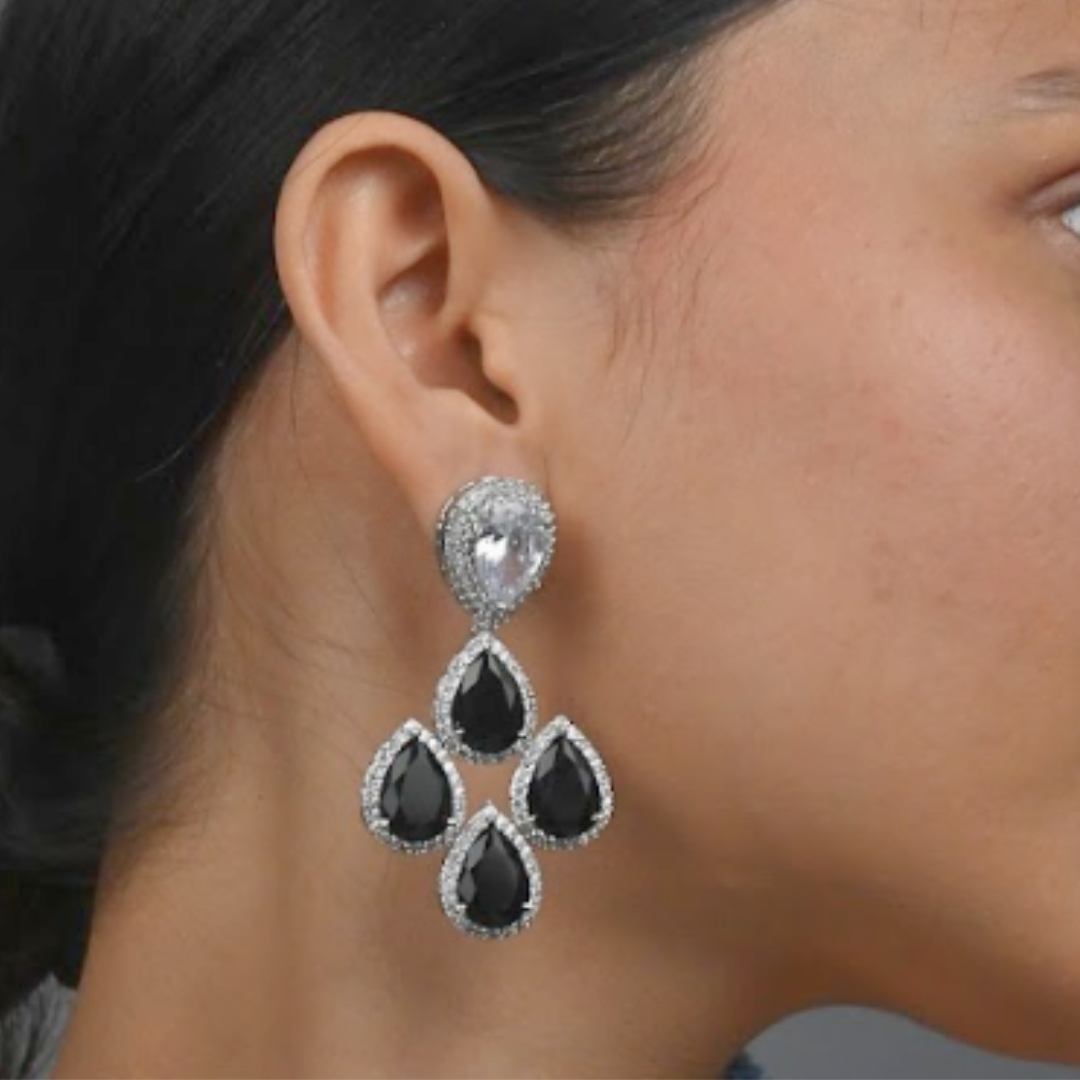 Midnight Chandelier Earrings
Make a statement with our Midnight Chandelier Earrings. These elegant earrings feature a stunning black pear-shaped drop, suspended from a delicate chandelier design, crafted from high-quality metal and finished with a lustrous shine.
The earrings are lightweight and comfortable to wear, making them perfect for all-day wear. The unique chandelier design adds a touch of drama and sophistication to your outfit, while the secure hook fastenings ensure a secure and comfortable fit.
These versatile earrings are perfect for dressing up for special occasions, adding a touch of glamour to any outfit. They also make a great gift for birthdays, anniversaries, or other special occasions.
Base Material: Alloy/Brass
Polish: Rhodium Plated
Dimensions: Length 3.00 inches, Width 1.5 inches
Warranty: We do not provide warranties, below are some helpful tips to ensure your jewelry maintains its polish for a long time.
Product Specification & Care
The Midnight Chandelier Earrings are easy to clean and maintain, ensuring long-lasting wear. Order your pair today and add some drama and sophistication to your jewelry collection.
It is advisable to store jewelry in a zip lock pouch (airtight pouch), keep away from water perfume, creams and other chemicals. Clean it with dry and soft cloth.
Midnight Chandelier Earrings