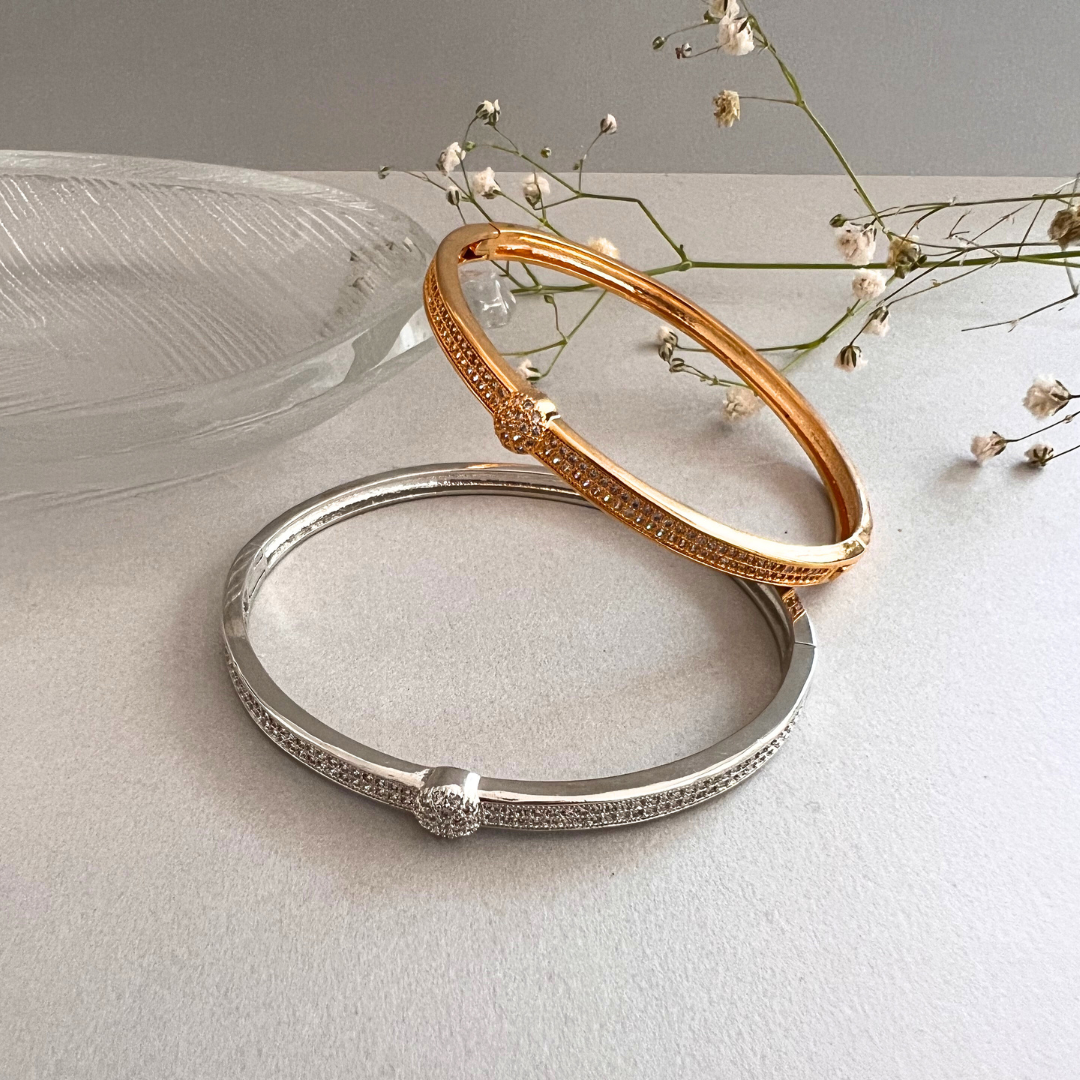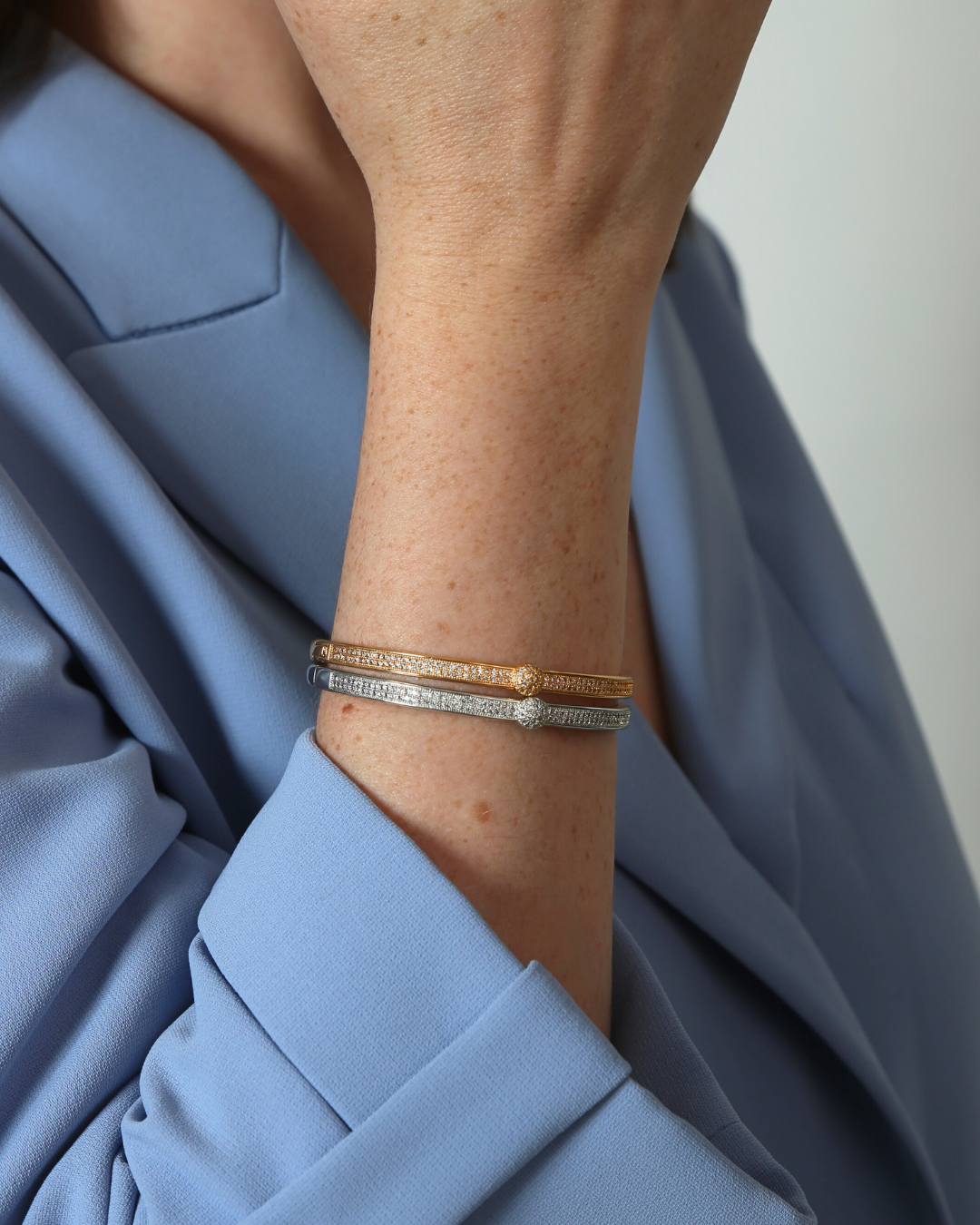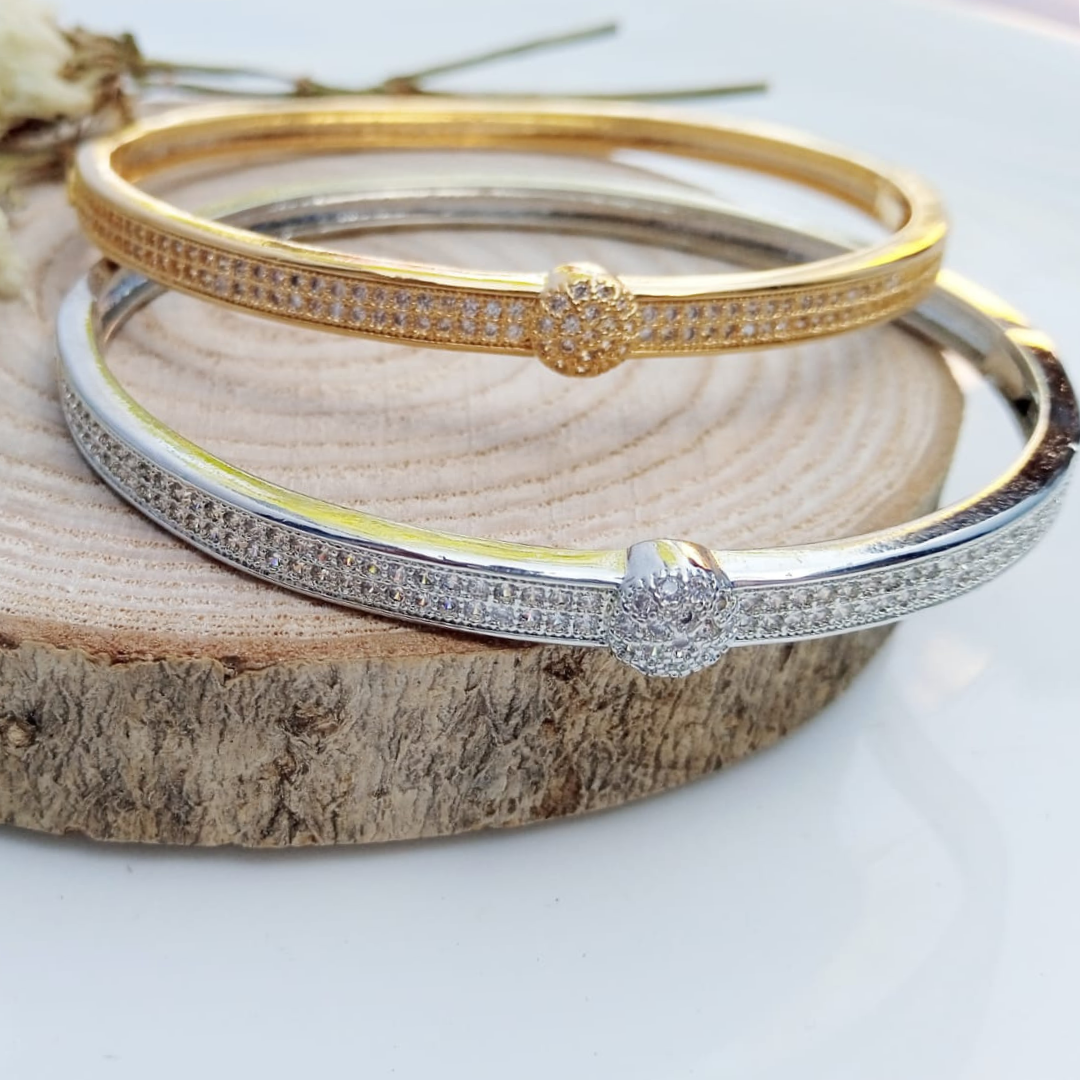 The Radiant Dual Bracelets are the perfect accessory for any occasion. Its light weight, beautiful design, and gold plating make it easy to wear and shine all day. Let your wrist sparkle while out and about and dazzle the night away!
Base Material: Alloy, Brass - Gold - Rhodium Plated
Dimensions:  Openable
Warranty: No warranties here, but check out these helpful hints to ensure your bauble stays sparkly-clean for as long as possible!
Product Specification & Care
Stow your jewels away in a zippered pouch and keep them safe from water, fragrances, creams, and other corrosives. Wipe 'em down with a cozy and dry cloth.