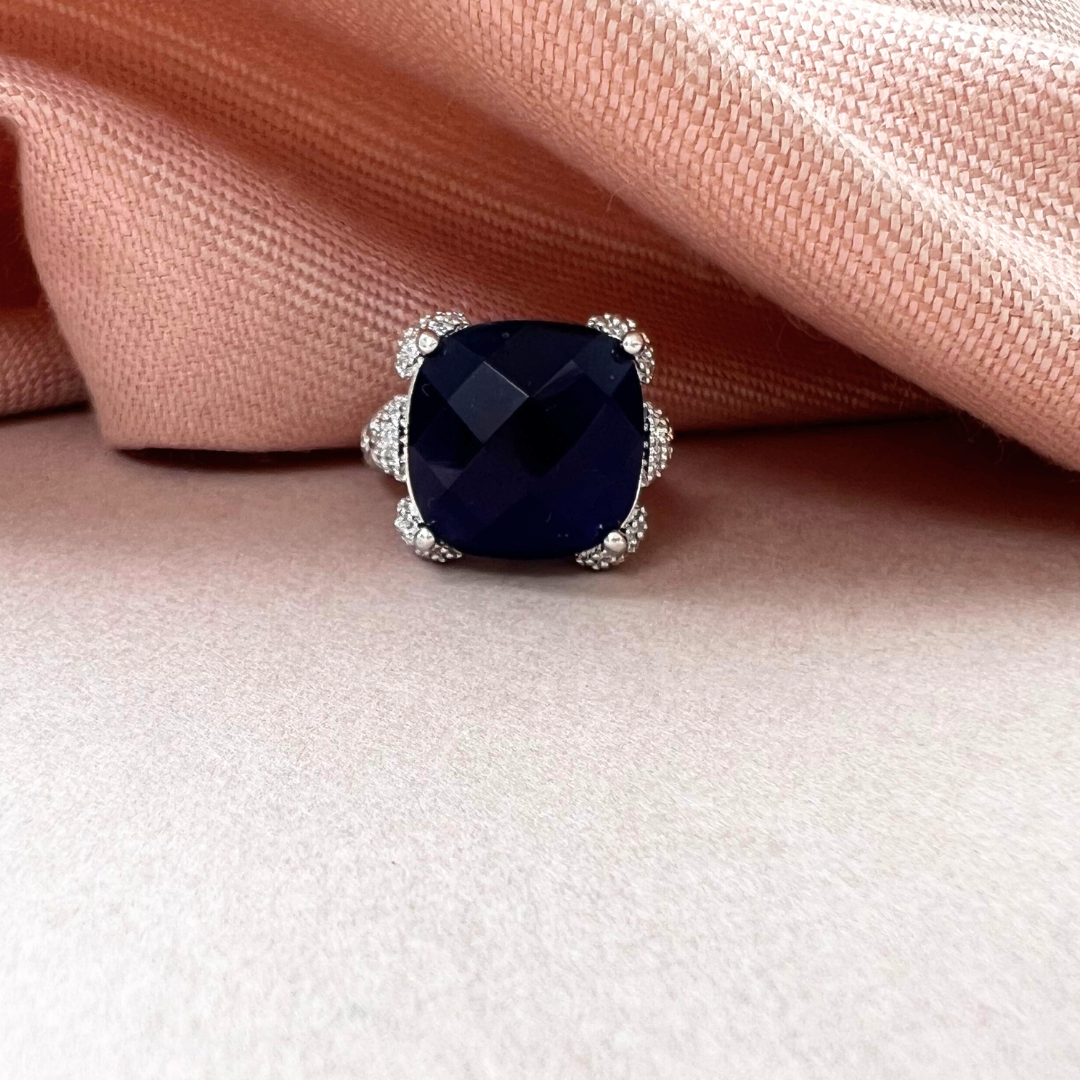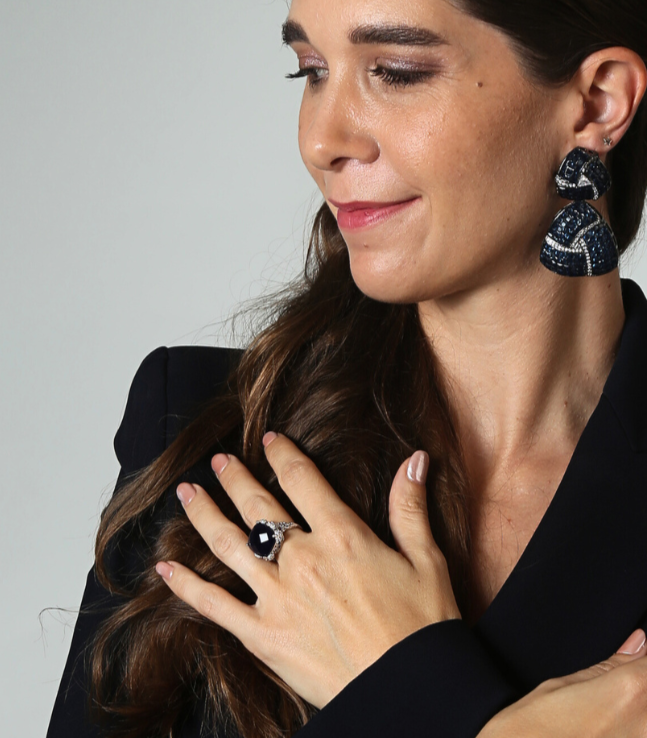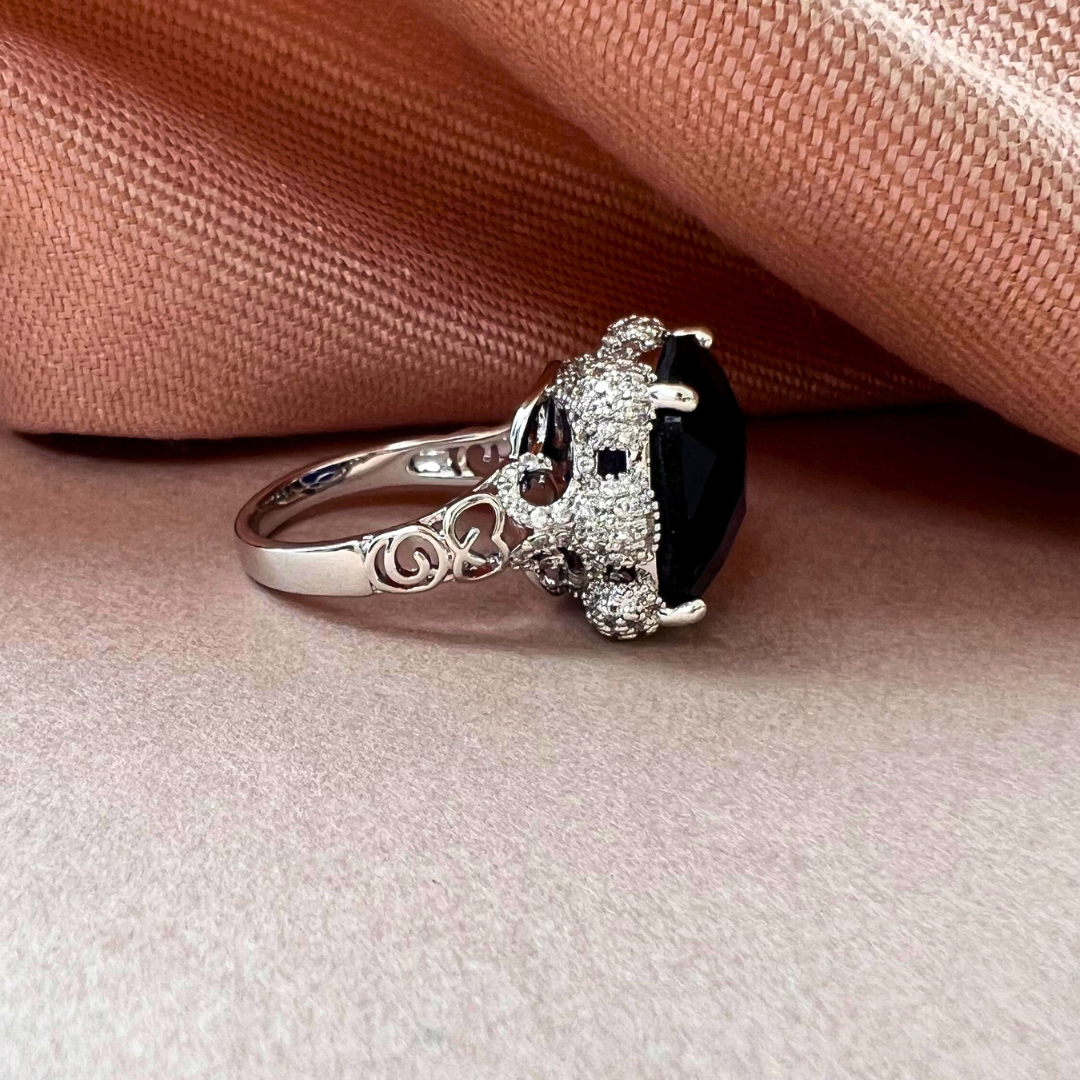 Enchanting Blue Cocktail Ring
Make a splash at any event with our enchanting Blue Cocktail Ring. This eye-catching piece features a brilliant blue gemstone at its center, reminiscent of tranquil ocean depths. Encircled by a halo of sparkling diamonds, it exudes sophistication and glamour. Whether it's a grand soirée or an intimate gathering, this ring will be your statement piece, capturing attention and leaving a lasting impression."
Base Material: Alloy/Brass
Polish: Rhodium Plated
Dimensions: Size 7
Warranty: We do not provide warranties, below are some helpful tips to ensure your jewelry maintains it's polish for a long time.
Product Specification & Care
It is advisable to store jewelry in a zip lock pouch (air tight pouch), keep away from water perfume, creams and other chemicals. Clean it with dry and soft cloth.
Enchanting Blue Cocktail Ring