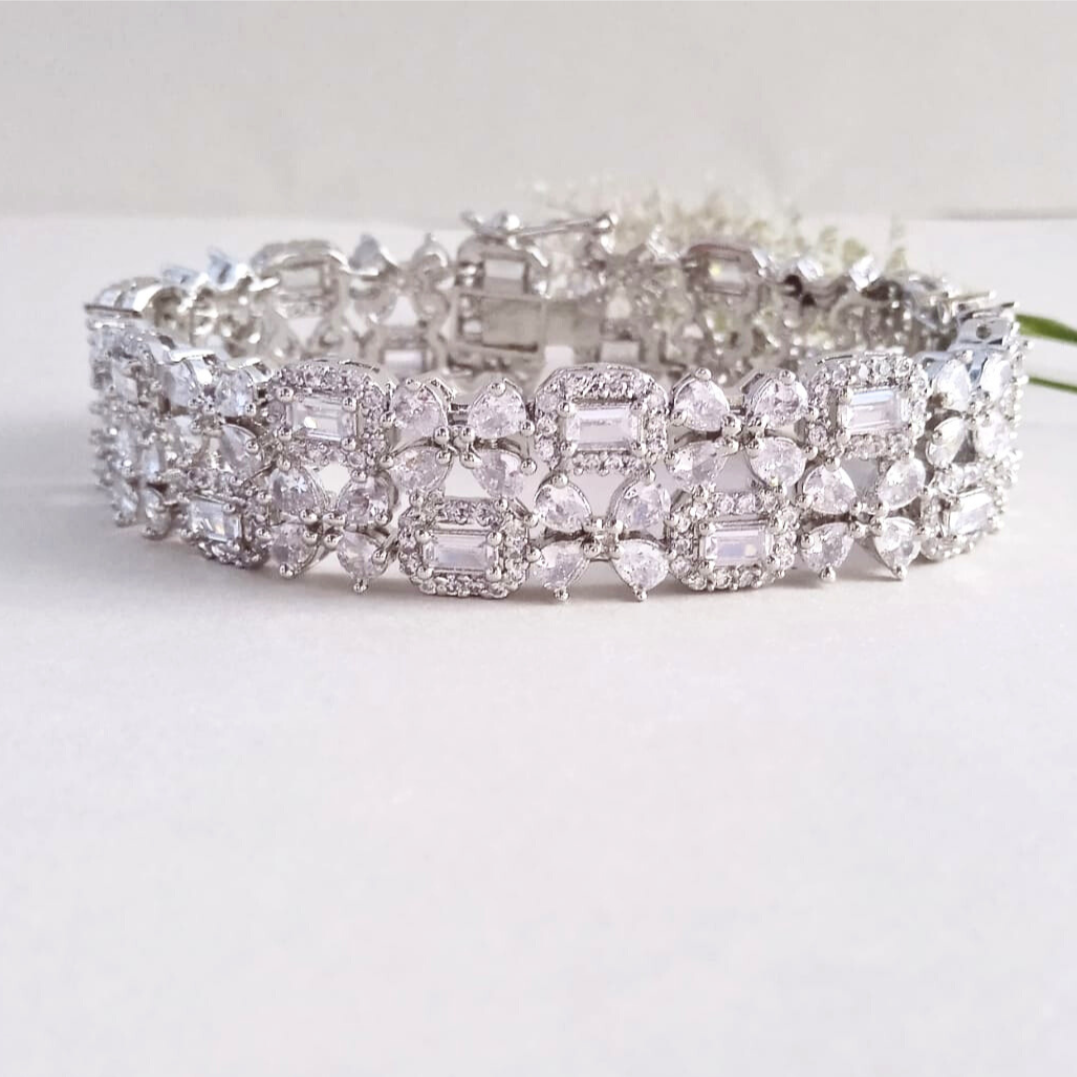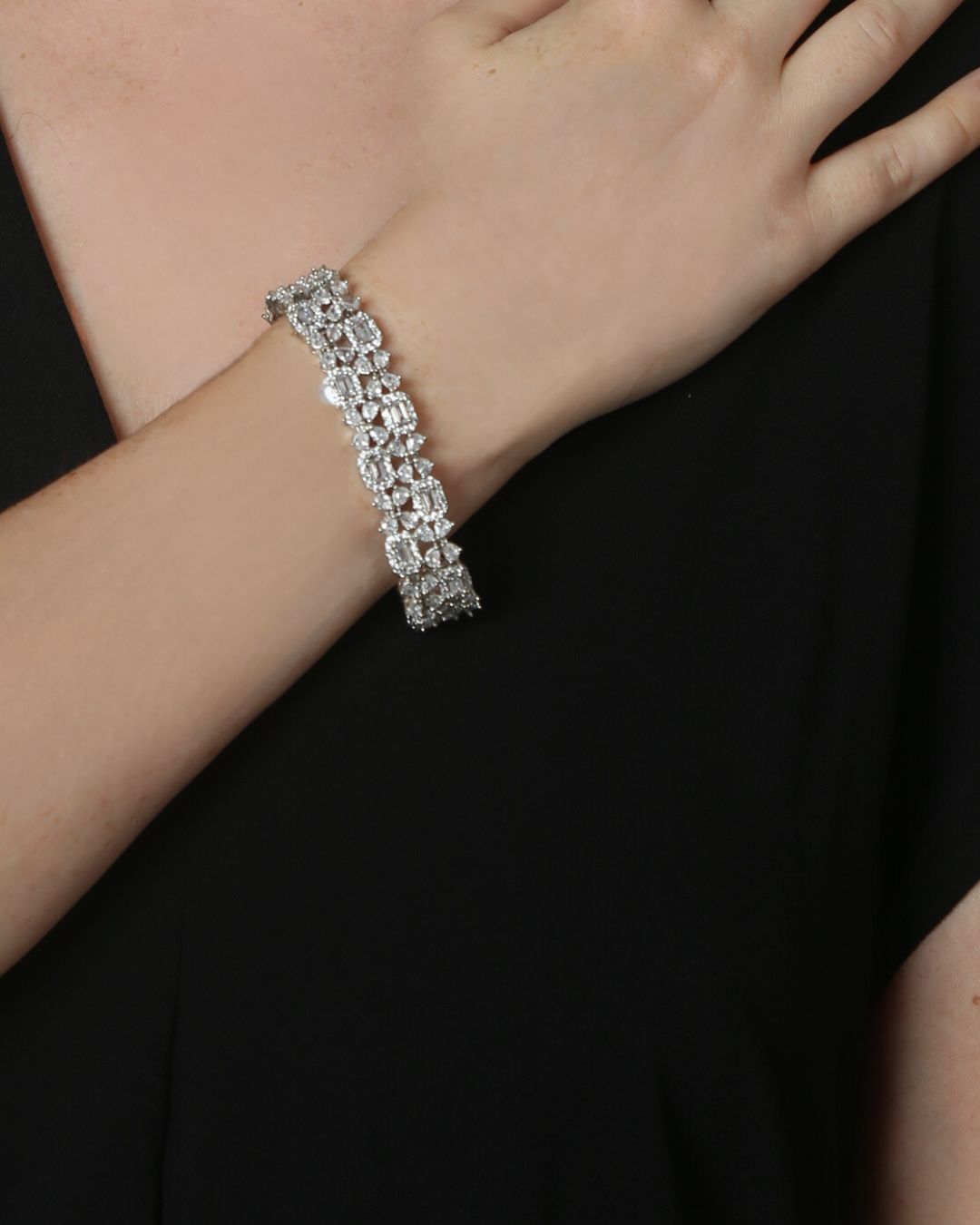 Dazzling Brilliance Bracelet
Impress with the luxurious Dazzling Brilliance Bracelet. Meticulously crafted from the finest Rhodium and adorned with sparkling cubic zirconia, this exquisite link bracelet is sure to add a touch of glamour and elegance to your evening ensemble.
Base Material: Alloy/Brass - Nickle Free
Polish: Rhodium Polish - Premium Quality Cubic Zirconia
Dimensions: Length: 7 inches
Warranty: We do not provide warranties, below are some helpful tips to ensure your jewelry maintains it's polish for a long time.
Product Specification & Care
It is advisable to store jewelry in a zip lock pouch (air tight pouch), keep away from water perfume, creams and other chemicals. Clean it with dry and soft cloth.
Dazzling Brilliance Bracelet