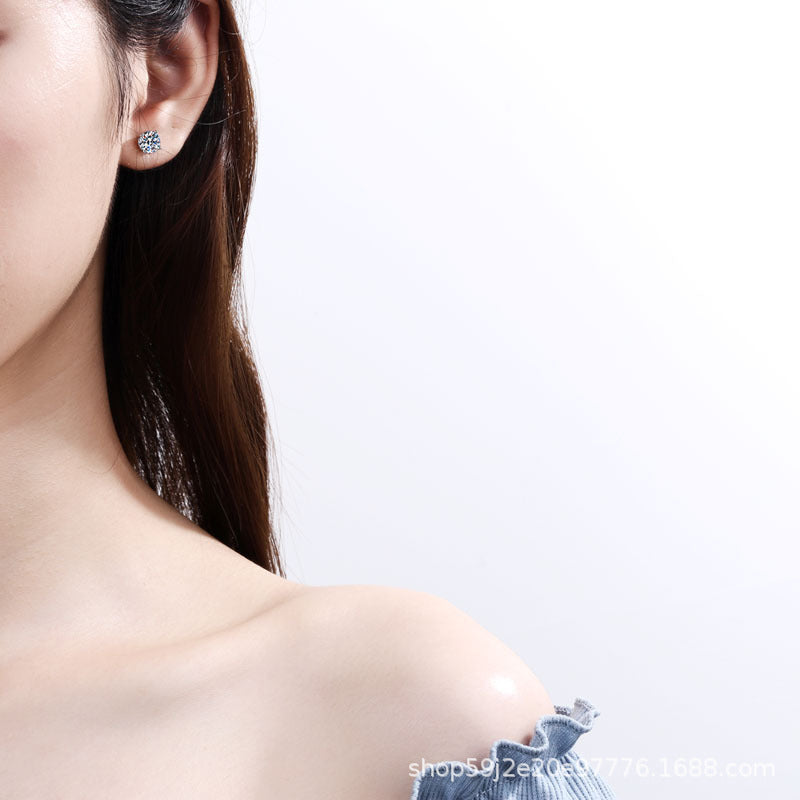 Radiant Glamour: One-Carat Moissanite Earrings
Exquisitely crafted with luxurious 1 Karat Moissanite per earring and encased in 925 Silver or Platinum plating, these alluring, lightweight earrings exemplify effortless glamour for a total weight of 5 grams. Provided with a certificate of authenticity.
Base Material: 925 Sterling Silver - Moissanite - GRA Inlay  - D Color
Dimensions: 2 Carat Moissanite/Pair (Single 1 Carat)|
Warranty: We do not provide warranties, below are some helpful tips to ensure your jewelry maintains it's polish for a long time.
Product Specification & Care
It is advisable to store jewelry in a zip lock pouch (air tight pouch), keep away from water perfume, creams and other chemicals. Clean it with dry and soft cloth.
Radiant Glamour: One-Carat Moissanite Earrings